Emissions Validation
Airborne Emissions

In September 2010 and December 2011 (results outlined in graphic shown below) Conestoga-Rovers & Associates (CRA) completed the air emissions stack tests analyzing the emissions from the P2O process.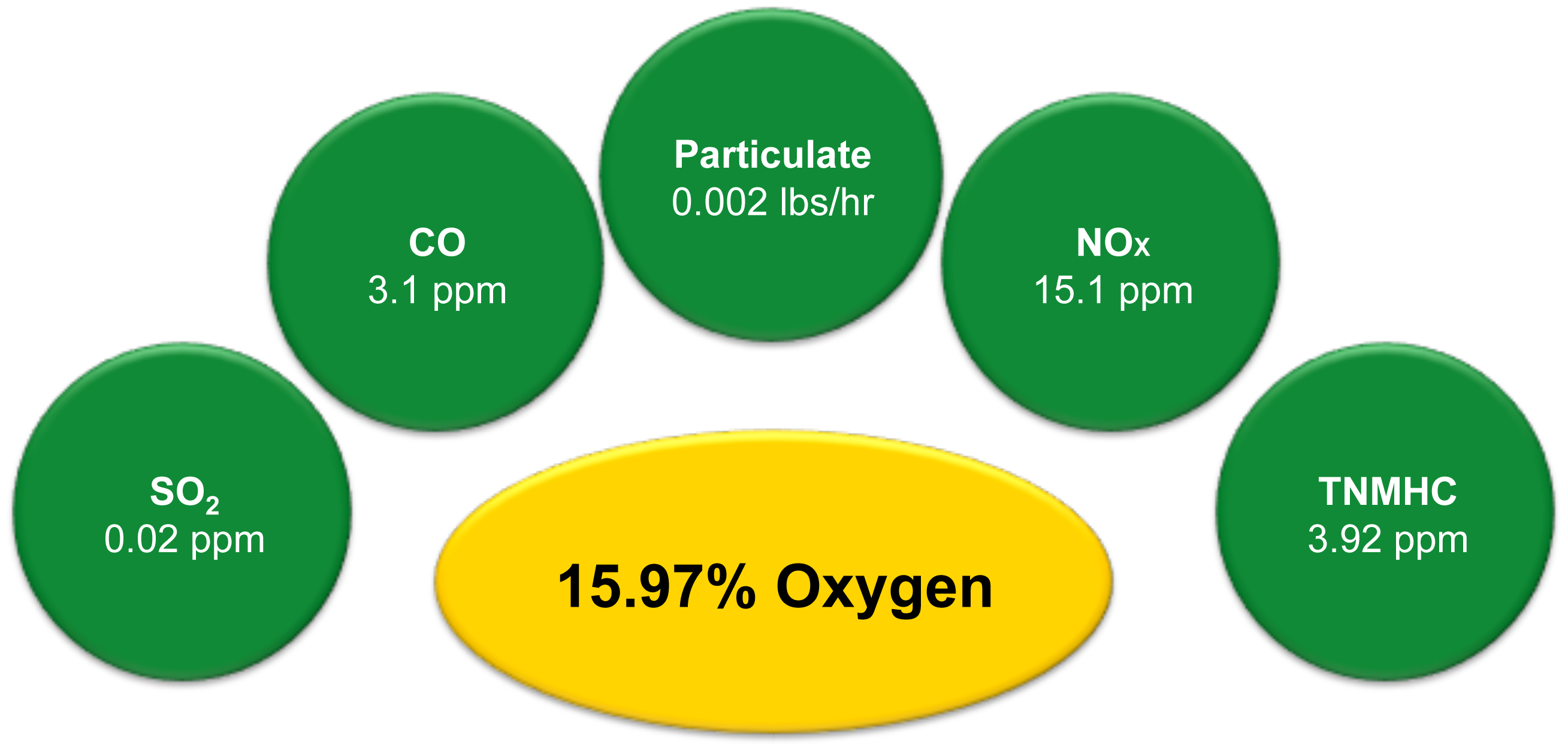 The profile of the emissions generated by the process was extraordinary, proving that our emissions were well within criteria established by the New York State Department of Environmental Conservation (NYSDEC).


To put it in perspective, the emissions documented by CRA from the P2O stack test were lower than that what would be produced by the same test on a similar size natural gas furnace. These extremely positive results led to a favorable assessment by the NYSDEC.

The most recent December 2011 stack test produced results showing emissions decreased with an increased plastic feed rate, which further validates the P2O process as highly green, clean and scalable.
Plastic2Oil® received another favorable assessment by the environmental protection agency in the state where the initial RockTenn P2O site is being constructed. In December 2011, prior to the recent stack test performed on the P2O processor by CRA, the environmental permit authority made the determination that this facility does not need an air permit and that the proposed project will comply with all applicable local, state and federal air pollution regulations.
Other Material Residue
An average of 86% of the process output is usable fuel and another approx. 10-12% of the process output is off-gases.


The final approx. 2-4% is a Petcoke or Carbon Black residue (shown above right) which is below TCLP standards for safe landfill disposal. Subsequent testing also indicates this residue has a heating value of 10,600 BTU/lb, making it appropriate for use by heavy industry, such as steel manufacturers for the purposes of fueling blast furnaces.
The Company is currently seeking a BUD (Beneficial Use Determination) for the purposes of potential sale of its Petcoke residue.